by Laurie Stroupe
I name every rabbit weaned in my barn. Yes, every one of them. And, even though it is a challenge sometimes, I think that it is one of the privileges of being a breeder. I also like being able to issue a complete pedigree that doesn't need to have a name penciled in. Perhaps I have a high need for things to be orderly. Okay, I do.
But I can show some flexibility. I have renamed a bunny or two at the request of a youth breeder. I've sold some pedigreed rabbits as pets and I will always rename those at the new owner's request. Of course, I don't rename registered rabbits or rabbits that have already had litters.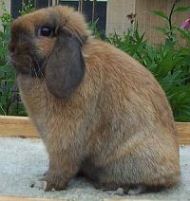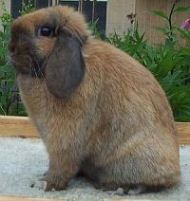 I also assign names to rabbits I buy when the breeder leaves that up to the purchaser. I register all of my rabbits, and I like to have a name to register them by. I just never could remember which rabbit is XJ9 and which one is OP.
My children are a great source of names. True, Anna always wants to name one Sniffy. But they also come up with some great names. My friend Alison liked to read street signs and such for inspiration. You can find some great names that way. I like to think of art, history, and literature. It is definitely fun to come up with a name that has a past. Valerie Harrell was always great to have a story behind a name.
Sometimes I take inspiration from a letter from the dam and a letter from the sire. Alexander, Alexis, Alex and Alexandra got their "x" from Maximus and their "A" from Abby.
I love to name litters with themed names.
Although I don't always do this, it helps me remember who goes together. I recently named three bucks from a litter Gambler, Casino, and Reno. Bear and Ox have brothers named Koala and Tiger. Most of Rosie's daughters have the word "Rose" in the name. Seven of Dan's offspring, from two litters, have names from The Sound of Music.
I still love to hear about cool names. And every now and then, I take a few minutes to brainstorm more names or add a new category to my list.
Happy naming!