I can't remember the last time I learned so much in one weekend. My brain feels jam-packed. I hope that when it settles down, I can recall even 1/10 of it all!
I started my trip at 2:30 a.m. on Friday morning. After driving to Charlotte and flying to Atlanta, I arrived in Bloomington mid-morning. Glen Carr graciously picked me up at the airport and took me to headquarters.
ARBA Library
I spent the remainder of the morning in the library. What a fascinating place! I understand there are plans to expand the library and I can tell that the expansion is really needed. Every shelf, nook, and cranny is filled with interesting books and items.
I particularly enjoyed a miniature model of a judging set-up, complete with hanging scales. It was obviously from a time well before my own, but the judging coops looked identical to many I've seen. It's funny how some things change and some things stay the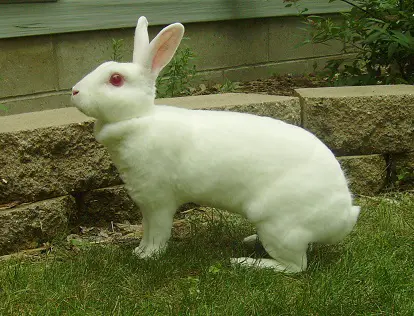 same.
Briony and Sharon Barnes, Sharon being a member of the library committee, were there working. This was an extra treat, since they were able to point out some of their favorite items in the library. Sharon came across standards of perfection for breeding skunks while I was there, from the first half of the last century. Any ideas about why that never caught on?
Another interesting idea, one whose day has definitely passed, was a Butchering Certificate, which entitled the bearer to butcher his rabbit before the next show so that the rabbit wouldn't continue to clog up the show table. It's hysterical to see that anyone ever did such a thing. I don't think that will be making a comeback.
After visiting the library, I went to lunch with Sharon, Briony, and Brad and Katie Boyce. Brad is the Executive Director-elect for the ARBA. It was a pleasure to get to know them a little bit.
Since I had been up since 1:00 a.m., central daylight savings time (my time zone for the weekend), I was happy to finally check in to my hotel room and take a nap. I did wake up in time to catch a great Braves game on television. I did have to give it up near midnight when the Diamondbacks tied it up (again) in the bottom of the ninth. I found out two days later that my team lost. It's a good thing I didn't lose any more sleep on it since I needed all of my energy for the next day.
Day 1 of the Judges Academy
The presenters were Glen Carr, Randy Shumaker, Tex Thomas, and Eric Stewart. After Glen went over some basics for getting ready to judge, Randy and then Eric presented on fur. Eric brought several wool samples, which really helped me understand a lot more about the various wool breeds. Maybe I'll have a better chance to evaluate the fur on my fuzzy Hollands now. Who knows.
The day got better and better as the presentations became more hands on. I gave comments to a class of two rabbits and was struck about how hard it is to do. We learned how to give the most important comment first, be consistent in our format, make sure that what we say is really there, and to avoid saying, "I like," which is really hard to do.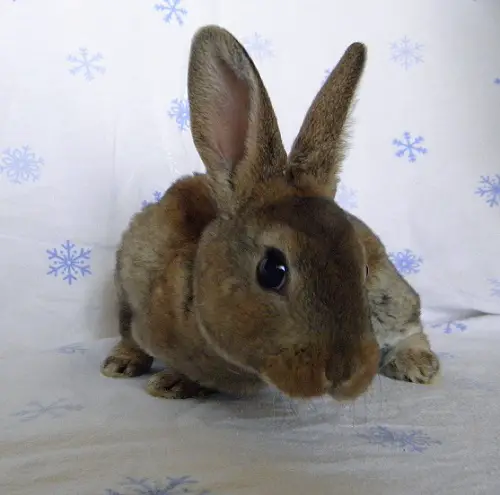 I'd love to see more judges give the most important comment first (the main reason the rabbit was placed where it is), then comment on each rabbit in a systematic way. Often, you can't tell why your rabbit was 19th when the comments were so similar to the rabbit that was placed 2nd. Also, we were encouraged to be descriptive rather than just say "good" or "fair." Why were the shoulders just fair? Wouldn't we all love to have judges give us more useful feedback?
Participants were warned not to just say "good head and ear" by rote. AMEN! There are a number of classes where head and ear have few points (perhaps as few as 3 points). But judges continue that method when they get to Hollands, mini-lops, and American fuzzy lops. There is often too much tendency to just gloss over the head and ears – that's half of my hard work!!!
After dinner at a Chinese buffet, we continued working with rabbits into the evening. I had absolutely no trouble sleeping that night, I assure you!
Day 2 of the Judges Academy
The next day gave us opportunities to review show rules and to ask questions of all of the presenters. Glen Carr showed us one of his Thriantas (Tree ON ta). I went over the six Dutch markings a number of times. I fell in love with satins, enjoying the opportunity to see five different satin coats, seeing the strengths and weaknesses of each. I got to see some rex fur, English Spot handling, and posing of Britannia Petites.
There was much, much more, but I'd have to go to my notes to make a stab at it all.
In short, it was extremely worthwhile. I am very energized about rabbits.
I was so pleased to see 17 participants there. Many were ready to take their judge's exam. Some were already judges. I am gratified to see that there are people interested in judging and committed to continuing education. Too many times, it seems that judges have stopped wanting to learn. And many of those are in need of honing their skills the most.
I spent the evening at my hotel and finally got to see the Braves win. I was up at 4:15 the next morning to retrace my steps back to Atlanta, then to Charlotte, and then the two hour drive home. I arrived exhausted, but very satisfied with a weekend well spent.